BEST COOKBOOKS FOR CHRISTMAS
2019-11-27
Here you will find gift ideas for every special person in your life. 





Veg: Easy & Delicious Meals for Everyone


Jamie gives all your favourites a veggie makeover in his brilliant new book' Mail on SundayJamie Oliver is back with over 100 brilliantly easy, flavour-packed and accessible veg recipes. WITH ALL THE RECIPES FROM JAMIE'S CHANNEL 4 COOKERY SERIES MEAT-FREE MEALS From simple suppers and family favourites, to weekend dishes for sharing with friends, this book is packed full of phenomenal food - pure and simple. Whether it's embracing a meat-free day or two each week, living a vegetarian lifestyle, or just wanting to try some brilliant new flavour combinations, this book ticks all the boxes.



Mary Berry's Quick Cooking


The nation's queen of home cooking brings her foolproof, delicious approach to quick fix recipes. In this brand-new, official tie-in to the major BBC Two series, Mary shows how being in a rush will never be a problem again. Find brilliant 20- and 30-minute meals and enjoy wonderful dishes that can be swiftly assembled and then left to cook away while you do something else.



Taverna


Greek Cypriot food is a melting pot of delicious flavours: simple Mediterranean salads; classic ingredients like feta, a squeeze of lemon and fresh oregano; cinnamon-infused stews; orange-blossom scented pastries. TAVERNA, takes the best of traditional Cypriot cooking and makes it relevant to modern home cooks. From simple vegan fast-day dishes to feasts for the family, there is something delicious for every mood and moment.




EVERYDAY COOKING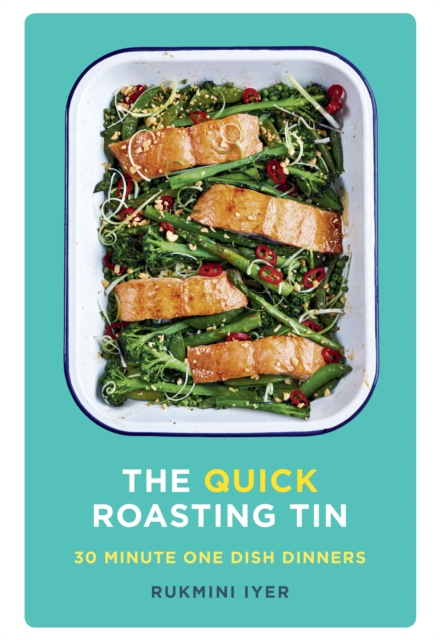 The Quick Roasting Tin


Cook quick delicious one-tin dinners with the latest in the bestselling Roasting Tin series. 10 MINUTES PREP. 30 MINUTES IN THE OVEN.
The Quick Roasting Tin contains 75 new all-in-one tin recipes from quick weeknight dinners to make-ahead lunchboxes and family favourites. All meals take just 10 minutes to prep, and no longer than 30 minutes in the oven. Just chop a few ingredients, pop them into a roasting tin, and kick back while the oven does the work.
This book is perfect for anyone who wants fresh, delicious, hassle-free food and minimal washing up!Praise for The Green Roasting Tin:'This book will earn a place in kitchens up and down the country' Nigella Lawson'It's a boon for any busy household' Jay Rayner


Time to Eat: Delicious Meals for Busy Lives


Nadiya's new cookbook is the perfect gift for anyone who is short on time but still wants to cook and eat delicious food - filled with over 100 brilliant recipes. WITH ALL THE RECIPES FROM NADIYA'S BBC2 COOKERY SERIES'This collection of speedy, oven-ready recipes is full of good ideas. It is a friendly hand on the shoulder for anyone too busy or tired to cook' Sunday Times. Feeding a family and juggling a busy work load can be really tricky so Nadiya has crafted over 100 recipes that will teach you how to be time-smart in the kitchen.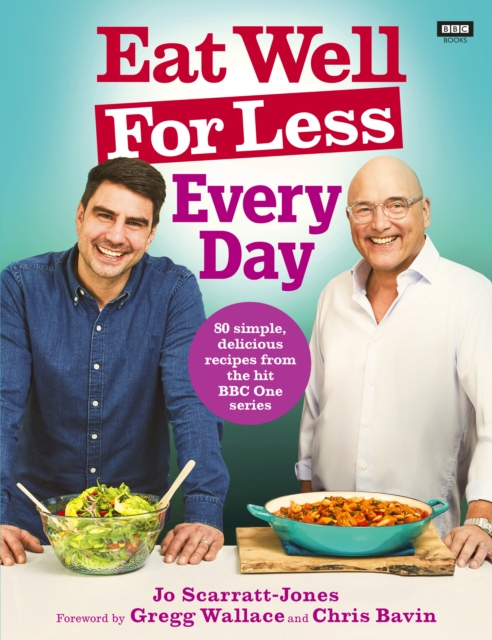 Eat Well For Less Every Day


Brand new recipes from the 2019 series to help you eat healthily day in and day out. Discover how to make healthy and affordable food for everyday life, without falling back into the ready meal rut. Eat Well for Less: Every Day features 80 effortlessly delicious recipes from the new series that don't pull at your purse strings.




NATIONAL & REGIONAL COOKING





Rick Stein's Secret France


Real French home cooking with all the recipes from Rick's new BBC Two series. Over fifty years ago Rick Stein first set foot in France. Now, he returns to the food and cooking he loves the most ...



Ainsley's Caribbean Kitchen


"I can't recommend this book highly enough. Never pretentious, always fun, it reflects Ainsley Harriott's persona wonderfully." The Telegraph on SaturdayThe stunning official tie-in to Ainsley's major ITV1 show includes all the recipes from the series. Join the nation's favourite TV cook on his food adventure.




VEGETARIAN COOKING





East


THE SUNDAY TIMES BESTSELLER 'Enticing, inviting and delicious. Vegan and vegetarian dishes that are hard to resist (and why should you?' YOTAM OTTOLENGHI. Modern, vibrant, fuss-free food made from British ingredients but with an Eastern slant, East is a must-have whether you're vegan, vegetarian, or simply want to eat more delicious meat-free food. Drawing from her 'New Vegan' Guardian column, Meera Sodha's stunning new collection also features plenty of brand-new recipes inspired by a wide range of Asian cuisines.




Nigel Slater Greenfeast


The second in a pair of fast, season-led vegetable books from beloved author and cook Nigel Slater. 'Much of my weekday eating contains neither meat nor fish ... It is simply the way my eating has grown to be over the last few years.' From the start of autumn, we crave food that nourishes, food that sets us up for going out in the cold and wet.