BREAD: RECIPES FOR LOAVES, ROLLS, KNOTS AND TWISTS FROM AROUND THE WORLD
2019-07-15
Bread is a staple part of our diet in the West, yet all too often we rely on processed, packaged loaves that are low in nutrients and uniform in taste. Bread brings the excitement back to bread. The emphasis is on the pleasures of daily home-baking, whether you own a bread machine or mix your dough by hand.
An authoritative introduction sets out the basics of bread making, from the equipment and ingredients you will need to the techniques necessary to achieve perfect results every time. The chapters that follow present a collection of more than 100 superb recipes for breads of all kinds - including everyday rolls and loaves, exotic flat breads, mouthwatering teabreads and bakes, rustic Mediterranean-style breads, and festive loaves for special occasions. Also featured is a number of gluten-free breads for those on a restricted diet, and a selection of recipes specially developed for use in breadmachines.
Whether you are an experienced baker or a complete novice, Bread will revolutionise your morning toast, your lunchtime sandwich and your evening meal.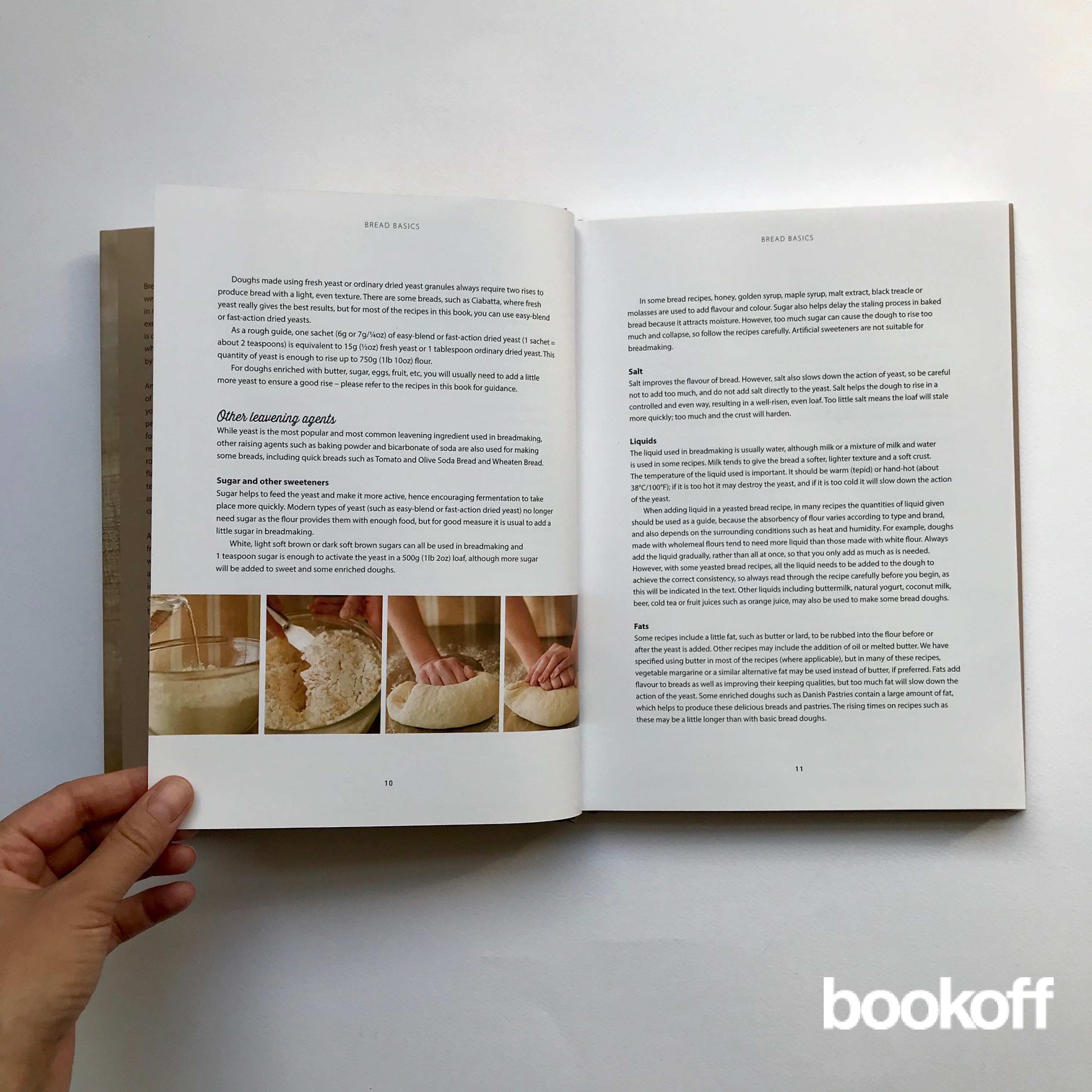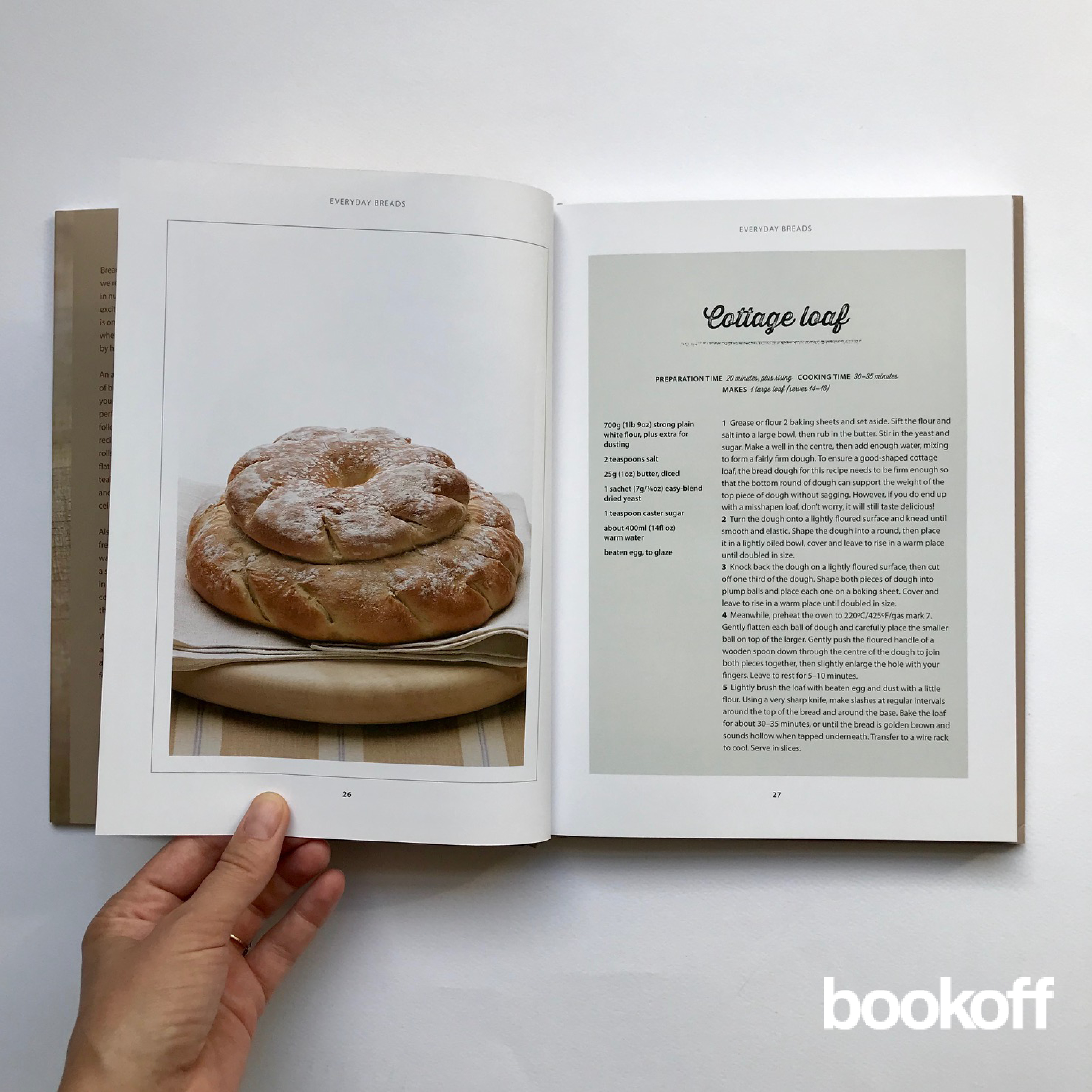 All images by bookoff