TTT: TATTOO
2018-11-28

TTT: Tattoo by TTTism and Nicholas Schonberger, published by Laurence King in September 2018, is a high-quality, lavishly illustrated art book exploring contemporary tattoo culture across the world.
Created in collaboration with TTTism magazine.
Over the past decade, tattoos have become one of the most popular forms of visual culture in the world. TTT: Tattoo features the work of over 300 of the world's best tattoo studios and individuals, including: Rock of Ages, Saved Tattoo, Into You, the Leu family, Scott Campbell, Duncan X, Maud Dardeau, Stephanie Tamez, Tomas Tomas and Kenji Alucky.
Exploring the connections between tattoo culture today and seminal developments in the recent past, TTT: Tattoo examines how the historical styles of this most enduring art form blend into new ones. Includes features on Chicano-style tattooing, Russian and Contemporary Asian tattooing; as well as a selection of essays.
Contact information for each artist is listed, providing a worldwide directory of the best tattoo artists and studios out there.


Through both traditional and digital publishing, TTTISM magazine strives to promote the most innovative practices as well as documenting the tradition and history of tattoo culture.
Nicholas Schonberger is an academic, journalist and author. His work on tattooing has informed museum exhibitions (notably 'Skin and Bones: Tattoos and the American Sailor' – Independence Seaport Museum, Philadelphia, USA, 2009).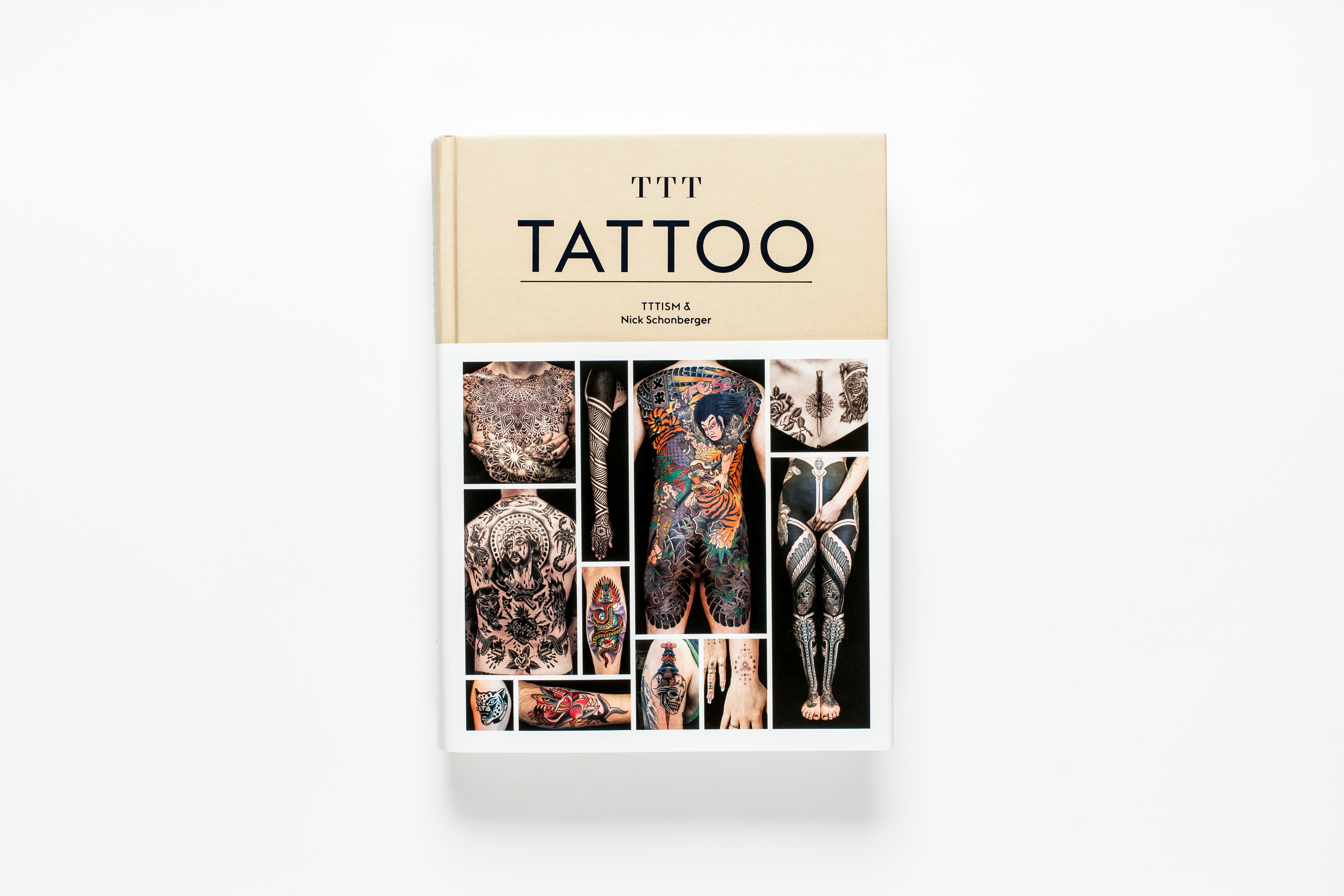 Recommended